Uneekor EyeXO Golf Simulator Launch Monitor
"It is the new standard in Indoor Golf"
Ceiling Mounted – Super Hi Speed Camera Golf Launch Monitor System
Fully integrated with QED Succeed, E6, TCG 2019 & Creative Golf 3D.
EyeXo – Hi Speed Camera Golf Launch Monitor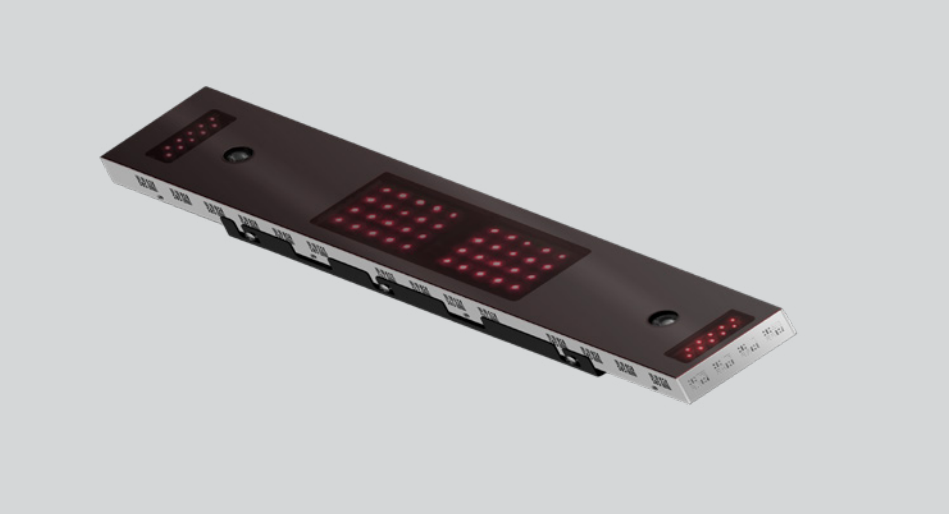 EyeXo Features
You can use every Golfball without markings on it
EyeXo uses a non-marking ball technology that allows you to play, practice, and train with any ball you choose.
Different to its brother system QED there are no points on the ball needed to read the Spin.
Accuracy on Ball Data is 99%
Accurate Club Data with all the Data Points you need
EYEXO is the All Inclusive Solution for the most accurate club data measured in real time on the market!
The core of the non-marking ball technology enhances the reality and accuracy for indoor golf simulation.

With the non-marking ball technology at work, you are many steps closer to a more realistic golf experience than ever before.

Whether you'd like to work on hitting longer drives, more accurate iron shots, better putts, or everything together, a precise and speedy launch monitor can help you make it a reality.

With precise ball analytics and a full range of club data you can make calculated decisions and educated adjustments for speedy and steady improvement.
EYEXO VIEW DATA POINTS
Ball Data
Ball Speed
BACK SPIN*
SIDE SPIN*
TOTAL SPIN*
SPIN AXIS*
Vertical Launch Angle
Horizontal Launch Angle
Angle of Descent
Ball Apex (Maximum Height of Ball Flight)
Ball Impact on Club Face
*Ball Data Dimple Read / not dots on ball required
Club Data
Smash Factor
Club Speed
Club Path
Club Face Angle
Angle of Attack AoA*
Club Loft Angle / Dynamic Loft*
Club Lie Angle / Dynamic Lie*
Impact Point Vertical*
Impact Point Horizontal*
* Club Data: Read with reflective stickers
Uneekor OPTIX technology
Clubface strike is one of the most important variables in golf consistency.
Where on the face you hit the ball affects: launch, spin, spin axis, distance, and club fitting.
One way to develop a consistent club face strike is understanding exactly where you hit it.
Our Club OPTIX Cameras allow you to see where you exactly strike the ball on the face and gives you a visual example of adjustments necessary to improve consistency.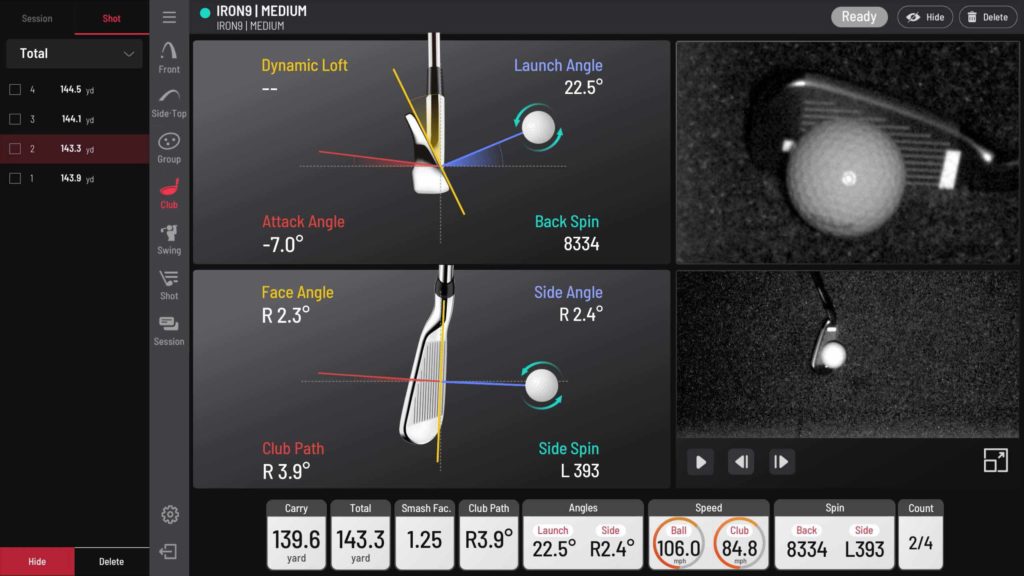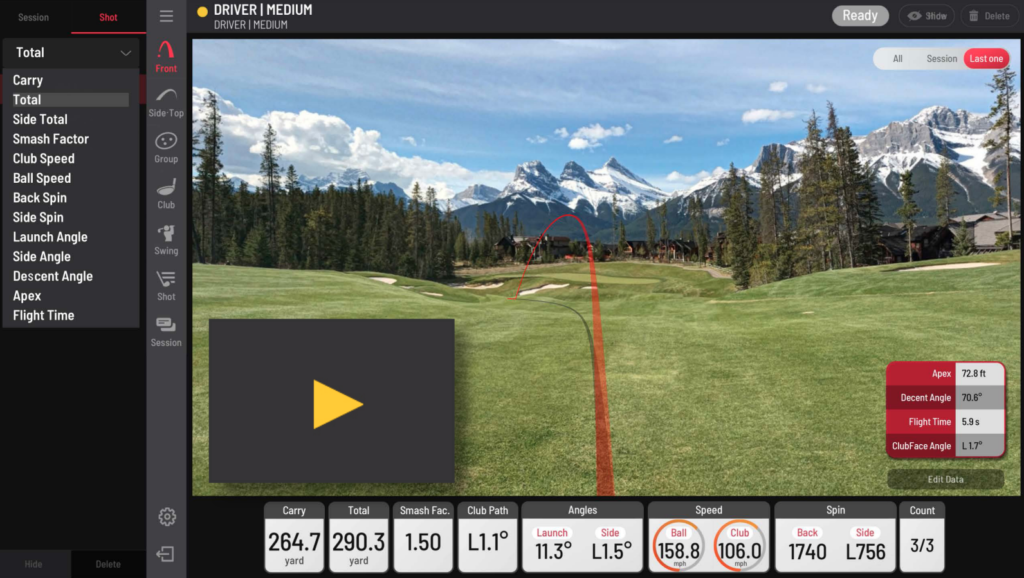 Uneekor SWING OPTIX Cameras (option)
Our newest launch monitor model, EYEXO with View software, also features a built-in swing motion analysis quality for yourself or students. It shows premium quality swing motion videos with sophisticated software tools to analyze and communicate on the subject. This feature takes the guess work out of your practice or teaching sessions. It fundamentally leads users to faster improvement and lower scores. The Swing Optix feature comes as an option with the use of premium camera set.
SWING OPTIX (1.590 EUR – 2 camera Set – USB3 – 160fps) also available/useable for QED Systems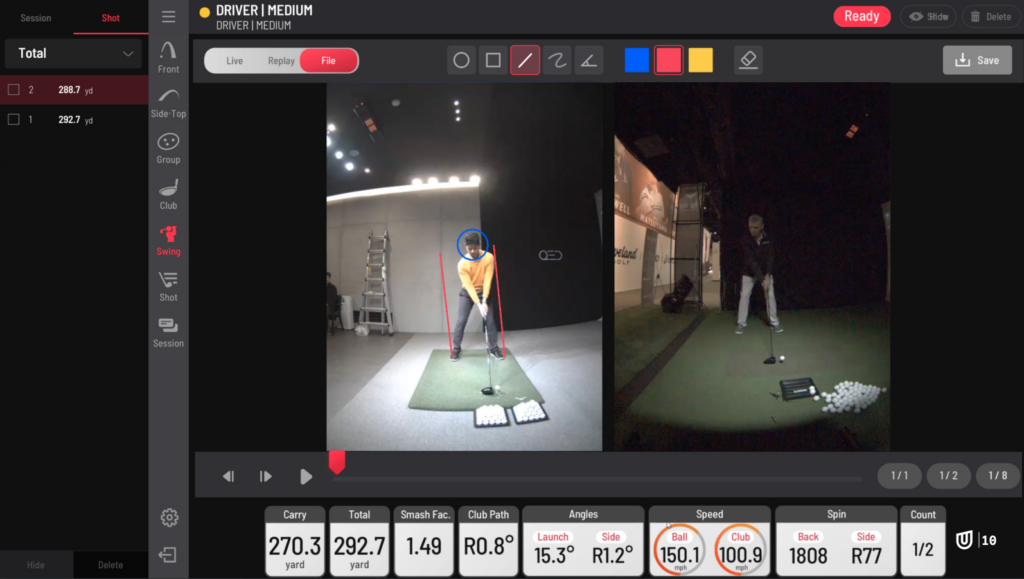 PowerU Cloud service with EyeXo
Uneekor is launching an on-line platform, myUneekor.com, to give players the ability to collect and connect with all EYEXO customers or students in one place.
The EYEXO View software is optimized to function as a golf data base platform that could sort all data by different clubs, users, and sessions. You can send out the link of PowerU report through email and/or social media platforms enhancing your chat functions on-line.
Imagine having all these tools at your reach. Less hassle, more time to work on your teaching and dial in club fittings.
More cloud service options to be released in Fall 2020.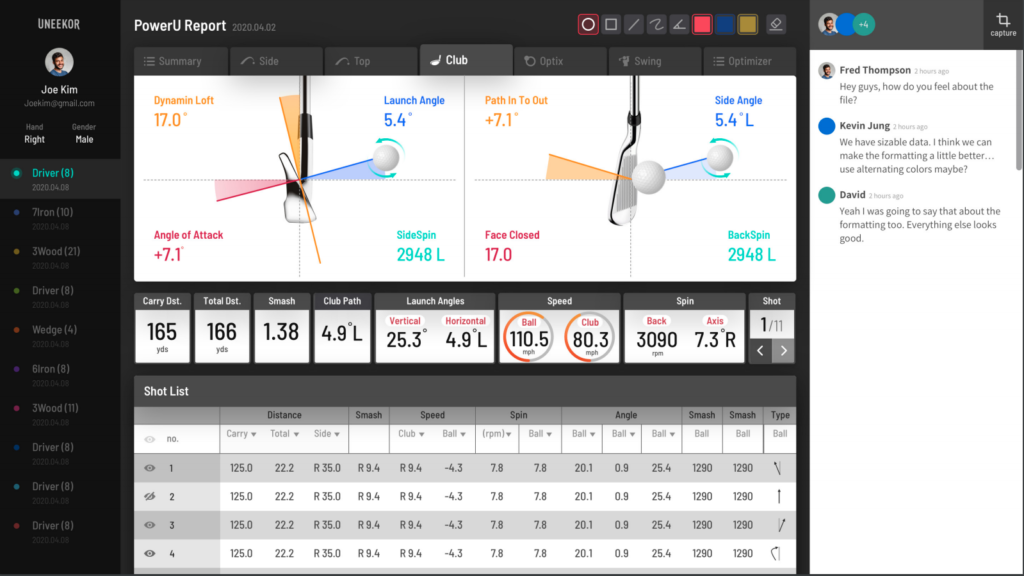 EyeXo – Golf Boxes Installation Recommendations
If your indoor Simulator environment doesn't fit to the ideal set up for EYEXO model as presented in this pictures.
Please contact our tech support at sales@golf4all.be
EyeXo needs at least 300 cm width, 500 cm long and a 275 cm or higher room to work properly.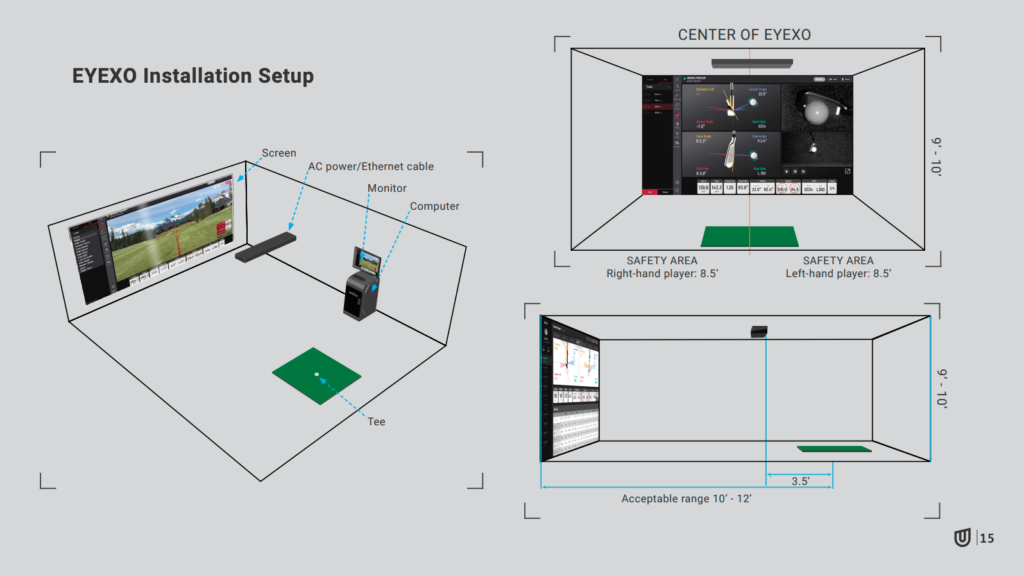 GSK ELITE EyeXo Golf Simulator – the perfect fit for every Location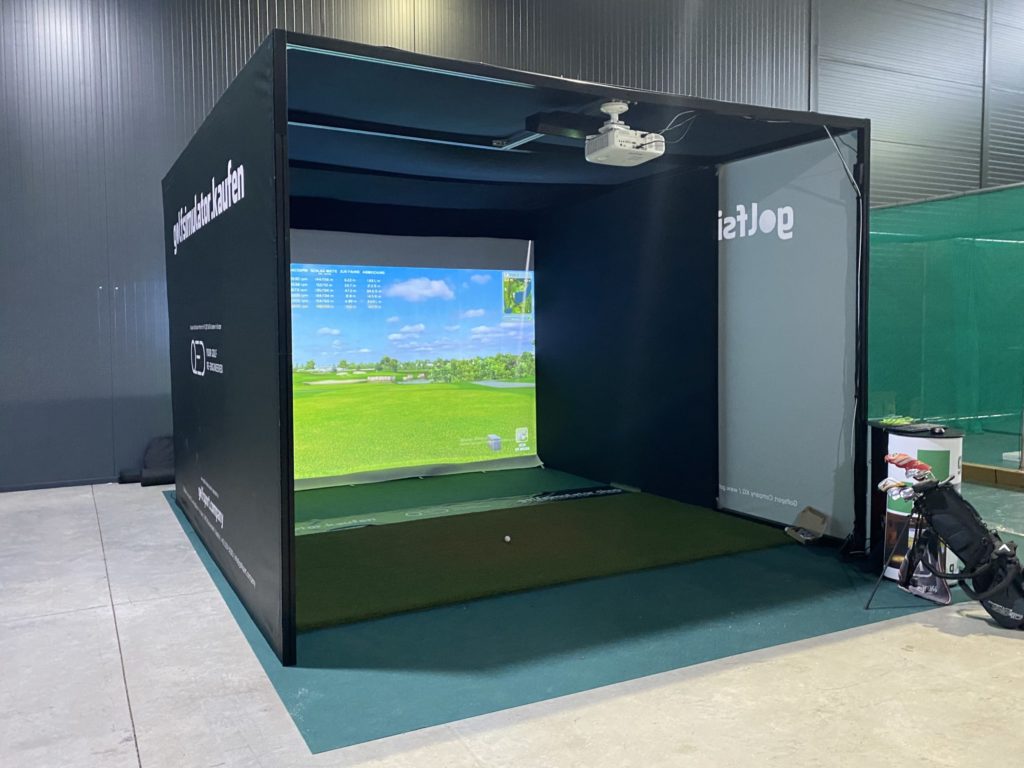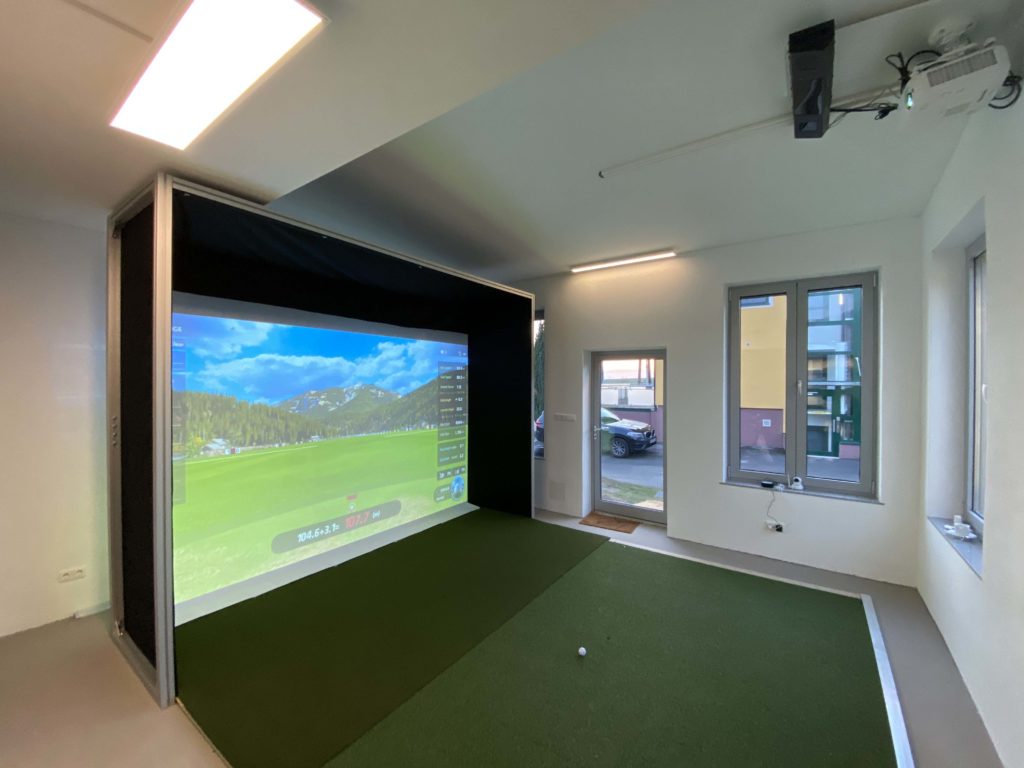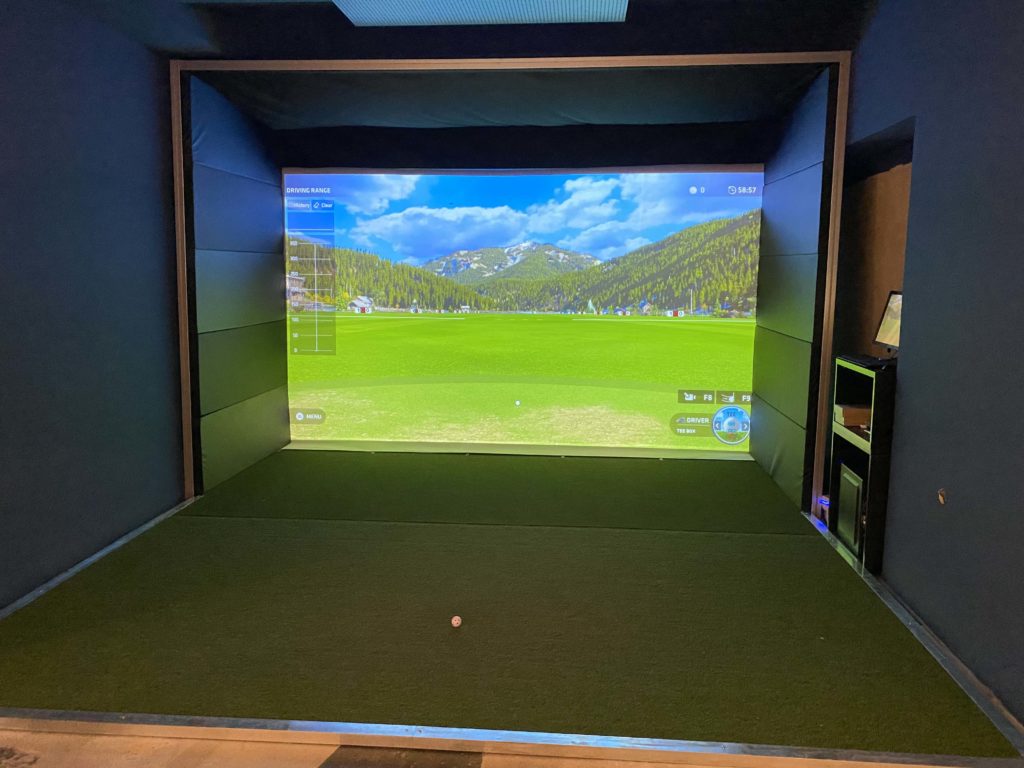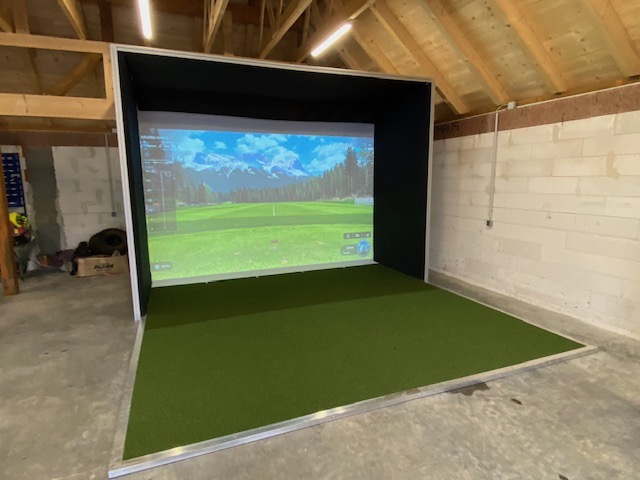 Desktop PC Recommendations
CPU Minimum Intel i5 8400 or AMD 3600
RAM 8GB or higher
Graphics Minimum GeForce GTX 1060 or Radeon RX580
Operating System Windows 10 (64bit)
Resolution Full HD (1920 x 1080)
Hardware Specification
Dimensions
79 x 15 x 6.3 cm / 31" x 6" x 2.4" (without bracket)
79 x 15 x 11 cm / 31" x 6" x 4.3" (with bracket)
Weight 4.7 kg / 10.36 lbs (without bracket) 6.5 kg / 14.33 lbs (with bracket)
External Input: 110/220V
Output: 19VDC/120W
EyeXo Hardware
Power Cable
Power Adapter
Connector
USB Ethernet Adapter
Ethernet Cable
EYEXO Bracket
USB-software
Calibration Chart
M4 32mm
M6 15mm
Reflective stickers
USA:
Special 2-year warranty included
Europe – EU:
B2C – 2-year warranty included
B2B – 1 year warranty included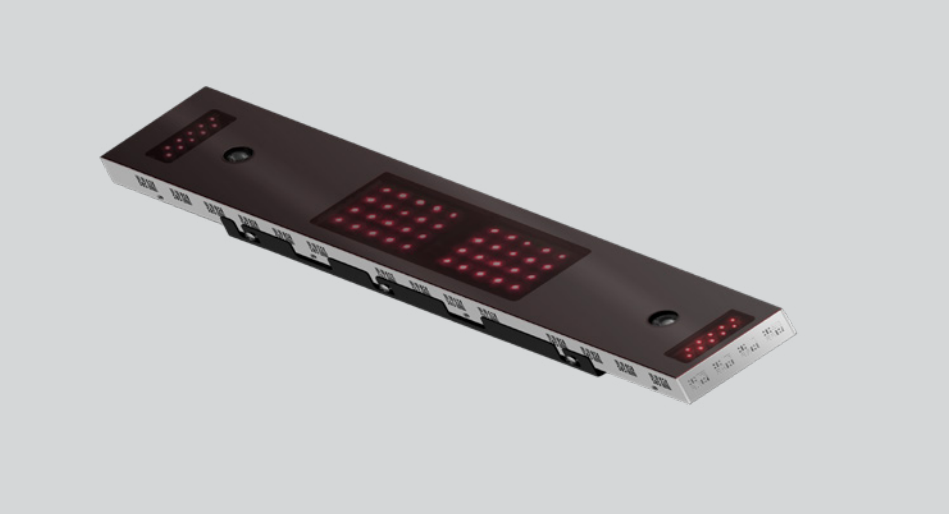 EyeXO vs. QED – Comparison Chart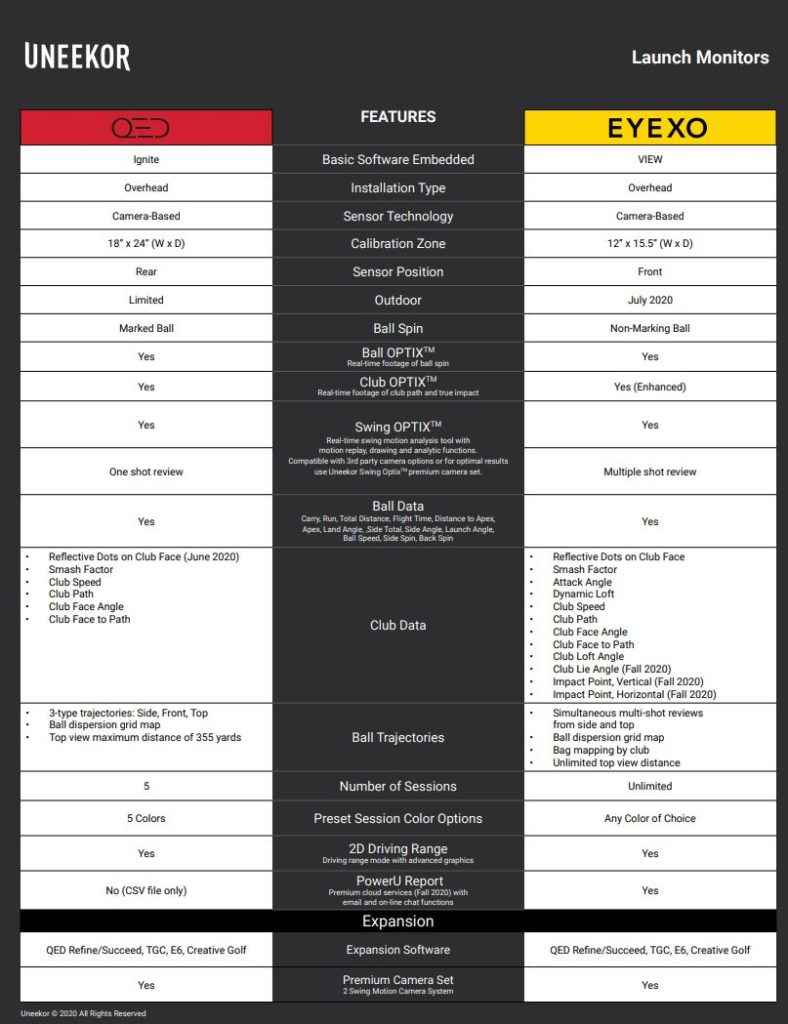 EyeXO Pricing Europe / UK
EyeXO VIEW
Incl. VIEW Software€10.790excl. VAT.
VIEW Software / no Courses
No marked Ball needed
Full Club Data with Stickers
Play 3rd Party Games – TGC, E6, Creative Golf
EyeXO SUCCEED
incl. QED SUCCEED Software€12.490excl. VAT.
VIEW Software
No marked Ball needed
Full Club Data with Stickers
Play 3rd Party Games – TGC, E6, Creative Golf
3rd Party Games Pricing Europe / UK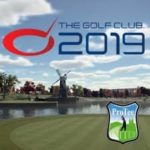 TGC 2019
over 100.000 Golf Courses
850,- EUR exl. VAT
One Time Fee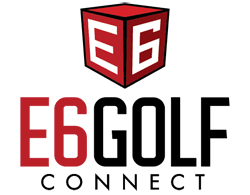 E6Connect
7 Golf Courses
1 Year Extended Pack included
1.290,- EUR exl. VAT
600 EUR yearly Fee for Extended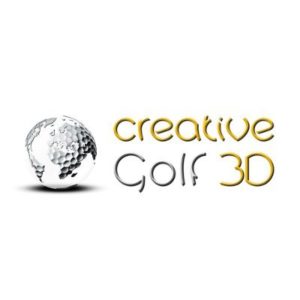 Creative Golf 3D
150 Golf Courses
1.190,- EUR exl. VAT
One Time Fee
QED REFINE (SUCCEED) DEMO VERSION – 30 Day Free to use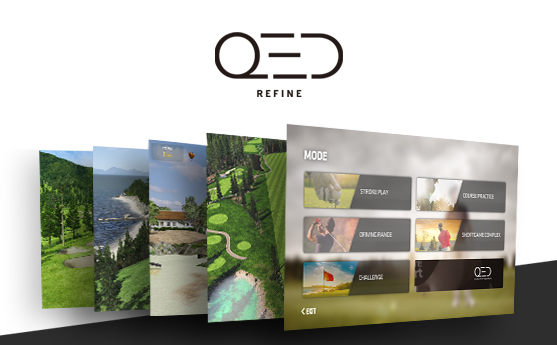 Try QED Refine Simulator Software with Zero Risk.
All Uneekor system users are entitled to a full 30-day trial of QED Refine simulator software. You'll have an all-access pass to all training modes and game features. QED Refine is loved for its comprehensive training modes that improve your level of consistency and love for the game. Available for both EYEXO View and QED Ignite users. Claim your demo license below now!DOWNLOAD REFINE DEMO HERE
You want more information on EyeXo?
Drop us an Email and we are happy to assist you with all the questions you might have!
Installation, Setup, Prices, Availability just get in touch with us!